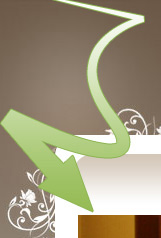 Russia, Saint-Petersburg,
Nevsky prospect 78\64
Reservation:
+7 (812) 600-20-80

If you looking for a comfortable accommodation in centre of the Petersburg which is convenient, quiet and great value for money look no further than brand-new Apart-hotel "Nevsky, 78"!
Location
The apart-hotel is situated on the 5th floor of a five-storey building (without an elevator), featuring a fascinating view on Nevsky and Liteiny prospects, «Radisson Sas» hotel and «Palkin» restaurant. The closest metro stations are Mayakovskaya, Gostiny Dvor, Vladimirskaya \ Dostoevskaya. Entrance to the hotel is from Liteiny prospect. Windows are facing Liteiny prospect and the backyard.
Rooms
This 3-star establishment directly on the corner of Liteiny and Nevsky prospects offers you 20 rooms on one floor available for short-term and long-term accommodation, including 10 "Studios", 9 "Two-bedroom apartments" and 1 luxurious "Suite". There is 24-hour reception at the hotel. Please, note – apart-hotel is a strictly non-smoking establishment.
Special Offers
Rooms
We look forward welcoming you!