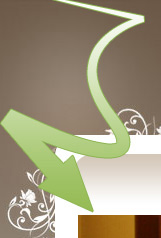 Russia, Saint-Petersburg,
Nevsky prospect 78\64
Reservation:
+7 (812) 600-20-80

If you looking for a comfortable accommodation in centre of the Petersburg which is convenient, quiet and great value for money look no further than brand-new Apart-hotel "Nevsky, 78"!
Welcome to Saint-Petersburg, Russia
Built in 2008, the Aparthotel is a small and pleasant hotel establishment where the warmest welcome and preferential service to our guests are our top priority. Regardless of the reason for visiting Petersburg, the familiarity and independence of our rooms, equipped with a kitchen and all the necessary utensils and facilities will make your stay easier.
Rooms
The newly refurbished 3-star establishment directly on the corner of Liteiny and Nevsky prospects offers you 20 rooms on one floor available for short-term and long-term accommodation, including 9 "Studios", 9 "Two-bedroom apartments", 2 "One-bedroom apartments" and 1 luxurious "Suite".There is no reception at the hotel. Please, note – apart-hotel is a strictly non-smoking establishment.
Location
The apart-hotel is situated on the 5th floor of a five-storey building (without an elevator), featuring a fascinating view on Nevsky and Liteiny prospects, «Radisson Sas» hotel, «Premier» casino and «Palkin» restaurant. The closest metro stations are Mayakovskaya, Gostiny Dvor, Vladimirskaya \ Dostoevskaya. Entrance to the hotel is from Liteiny prospect. Windows are facing Liteiny prospect and the backyard. There is no reception at the hotel.
Booking
Please, note - there's no reception at apart-hotel, so to make a reservation at "Nevsky, 78", please, contact the managers of the "STN" company or the hospitality managers of the "Acme" hotel – they will be happy to assist you!


Rooms
Free of charge services:
Additional services for extra charge: