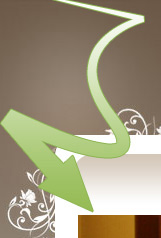 Russia, Saint-Petersburg,
Nevsky prospect 78\64
Reservation:
+7 (812) 600-20-80

If you looking for a comfortable accommodation in centre of the Petersburg which is convenient, quiet and great value for money look no further than brand-new Apart-hotel "Nevsky, 78"!
Apart-hotel services
Located in the very heart of Saint-Petersburg's vibrant city centre, directly on the main city's thoroughfare just on Nevsky prospect, boasting a world class cultural experience, superb shopping, fine dining, bustling nightlife, attractions and facilities to rival any European city and just a short stroll from the major sights of the Northern Venice, the "Nevsky, 78" apart-hotel provides its guests with outstanding standards of comfort and service.
Free of charge services


Room cleaning before your arrival


Fresh bed linen and towels


Local telephone calls


24-hour customer support


Visa support


Set of keys


Iron


WI-FI internet connection


China and cutlery


8 satellite channels
Please, note:
Offering the comfort of furnished to a high standard rooms with bathrooms and full self catering kitchens, our apart-hotel provides its guests an ideal alternative to a hotel without sacrificing the level of service! With the minimum included in price and a whole range of optional additional services provided upon request for extra charge, Apart-hotel is setting the trend for independent travelers!

Additional services for extra charge

Maid service (without towels\bed linen change) - 400 rubles
1 bedding set (change or extra) - 300 rubles

4 piece towels set (change or extra) - 200 rubles
Breakfast (8 variants) - 300 rubles per person.

Registration - 700 rubles per person.
Guided tours - rate upon request (minimum rate - 250 rubles).
Car rentals and transfers - rate upon request (minimum rate - 500 rubles).
Guiding services - rate upon request (minimum rate - 300 rubles).

Laptop rentals - 1000 rubles per day, 300 rubles per hour.